If you would like to learn more about any of the following coverages for your company click on any of the topics below:
New and recently licensed contractors may want to start here

List of Common Coverages with brief descriptions of what they cover

Here are the main coverages most contractors may need:
If you are looking for an agency that understands your heavy demands, then you are at the right place.  All to often, we hear contractors say that their insurance company is holding them back.  This means that something is wrong.  We focus on helping you grow, AND helping you keep as many dollars as possible in the process.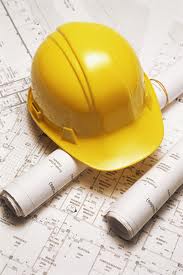 One of our new clients once said he felt like he "…had insurance for his insurance…" because of all the coverage demands placed on his General Contracting business.  Count on us to provide clear "plain English" explanations to what your exposures are and how to best protect you and your company.  We want you to know what you may need and why.
We do not write homeowners for one guy, and jet-ski insurance for the next.  We know what we are good at.  Let us help you build!
If you would like to obtain a quote on any type of coverage, let us know.
If you are a relatively small contractor and just want an idea of how much your General Liability would click here to access our Quick Quote system. All we need are a few quick answers to INSTANTLY give you a good idea of what your premium will be.
Veteran contractors will find our quick quote system WILL NOT accurately reflect all of the experience credits you may be eligible for. You need to start here to get an accurate premium.

If you have had few or no claims you should be eligible for special rates. Even if you had a shock loss, we may be able to help you prevent any financial damage due to increase premiums.
Roofers, Marine, Explosives, or other unique classification, will need to contact one of our specialists directly to determine rates and eligibility.